Hydrology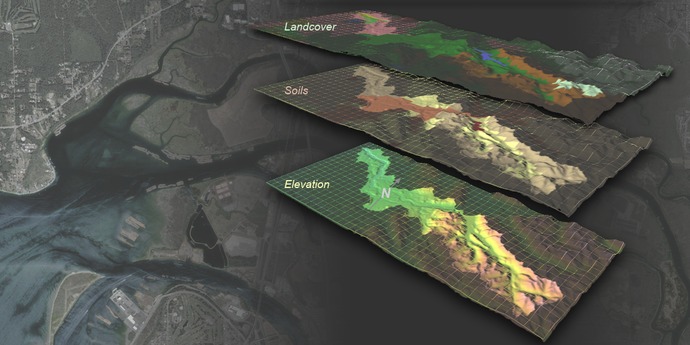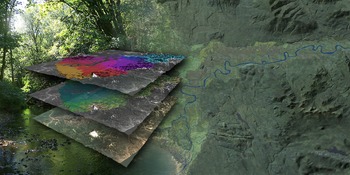 PRISM Basin Layers-Watersheds, Topography, LANDSAT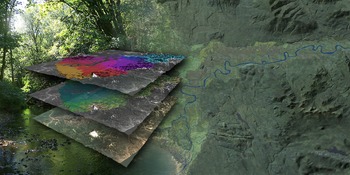 PRISM Basin Layers-Watersheds, Topography, LANDSAT
Visualizing River Systems
In collaboration with the River System Group at the University of Washington, CEV is involved in visualizing hydrological model input and output. This includes land cover, soils, terrain, river networks as well as snow water equivalent, flow, and river chemistry.
Much of this work is associated with the Puget Sound Regional Synthesis Model and focuses on the hydrology of the Puget Sound Basin.
Visualization of river systems has been implemented using IRIS Explorer and more recently the Collaborative Ocean Visualization Environment (COVE). This software has been extended to work with hydrology models including the Distributed Hydrology Soils and Vegitaion Model (DHSVM) and Variable Infiltration Capacity (VIC) Macroscale Hydrologic Model.