Scientific Visualization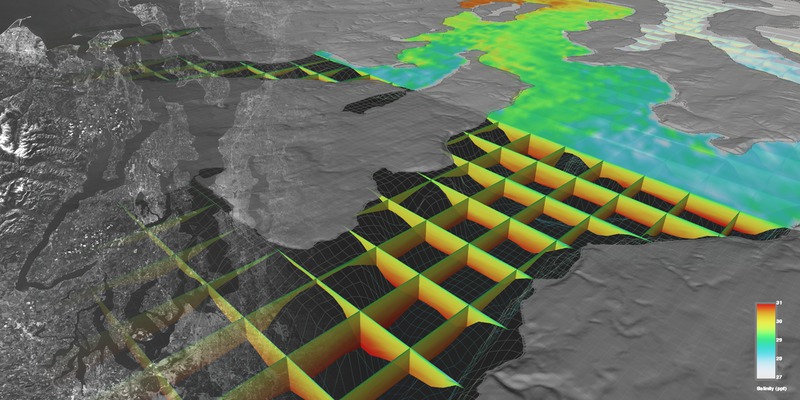 CEV scientific visualization efforts facilitate scientific inquiry and outreach within and outside of the University of Washington. CEV works closely with scientists and faculty, creating visualization products, systems, and processes in order to promote a greater understanding of ocean and geo-physical science.
One approach is to automatically produce and distribute visualization products created from numeric models and observational data using the latest scientific workflow technologies combined with a new Collaborative Ocean Visualization Environment (COVE). This combination is intended to provide an interactively controlled visualization pipeline for producing 3D animations of Earth Science data.
COVE is 3D Visualization software for working with geo-referenced data, initially developed under an NSF ITR Grant for the Ocean Observatory community. The main architect/developer is Keith Grochow, a PhD student of Ed Lazowska, Department of Computer Science and Engineering. COVE has many of the features of Google Earth, however, it has been specifically designed to work with scientific data-sets including netCDF model output.