Services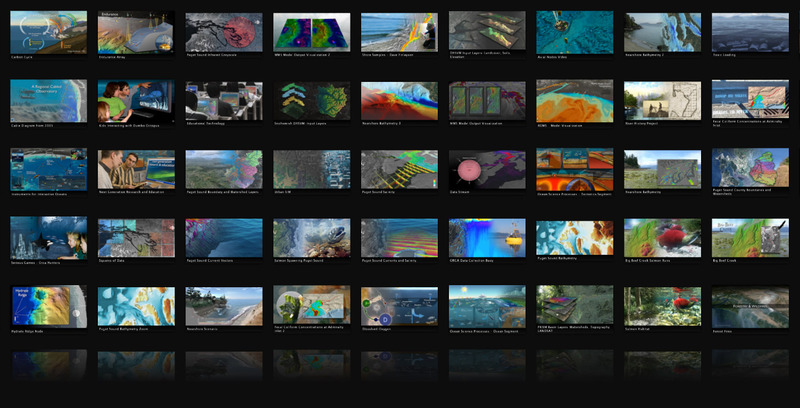 Making science look good.
CEV scientific visualization efforts facilitate scientific inquiry and outreach within and outside of the University of Washington. CEV works closely with scientists and faculty, creating visualization products, systems, and processes in order to promote a greater understanding of ocean and geo-physical science.
CEV provides illustration services for numerous science efforts. From diagrams showing the latest ocean observing efforts to graphics for river systems projects, CEV has the expertise to combine science and geographic data with artist renditions of complex earth and ocean processes.
CEV graphic services provide critical visual communication elements for interface development and scientific visualization. Modern graphic arts services require a foundation in design principles, color theory, typography, illustration and the advanced application in the latest computer graphic technologies. CEV has extensive experience in software packages providing: image manipulation, 3D modeling, multimedia authoring, and web design.
CEV uses some of the latest open source web technologies to deliver dynamic web applications that are robust, scalable and easy to administer. We customize our database-driven content management system for every client so that they have the ability to update their own content seamlessly.