Tidal Currents of Puget Sound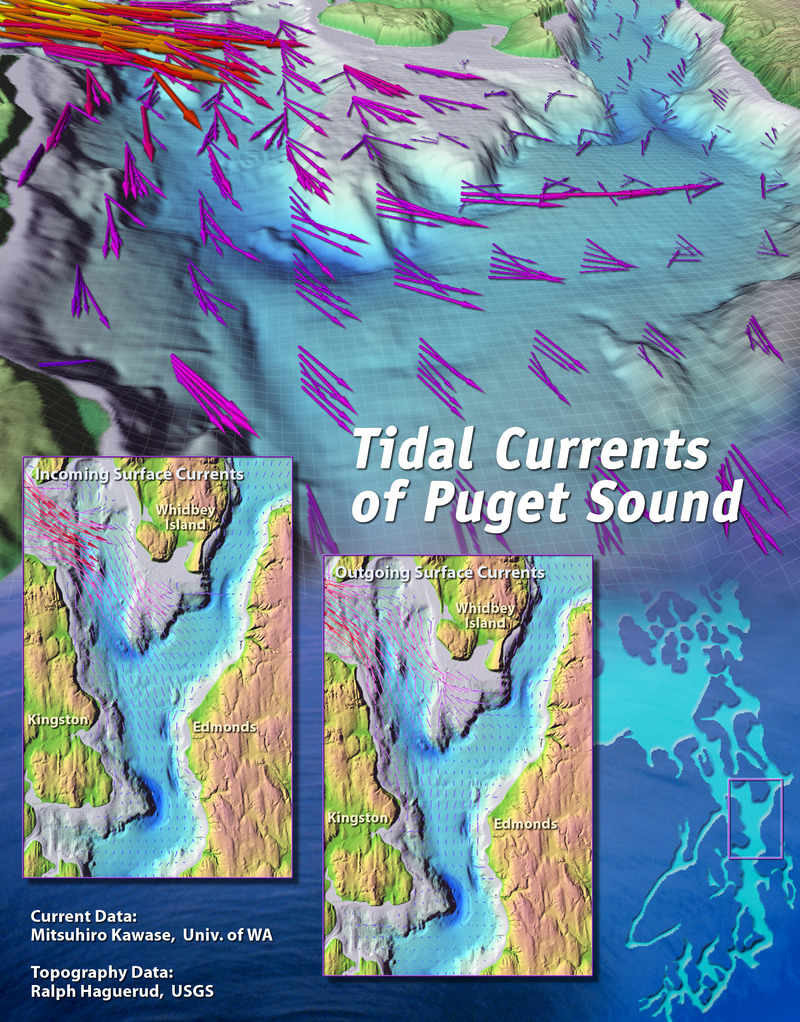 Illustration of Puget Sound oceanographic model
CEV developed this illustration as part of the PRISM project to illustrate the tidal currents of Puget Sound. The illustration depicts the currents off the south end of Whidbey Island.
CEV collaborated with Mitsuhiro Kawase, School of Oceanography, University of Washington and Ralph Haguerud, USGS.
Current visualizations were done with Princeton Oceanographic Model data and IRIS Explorer software, compositing done with Photoshop.